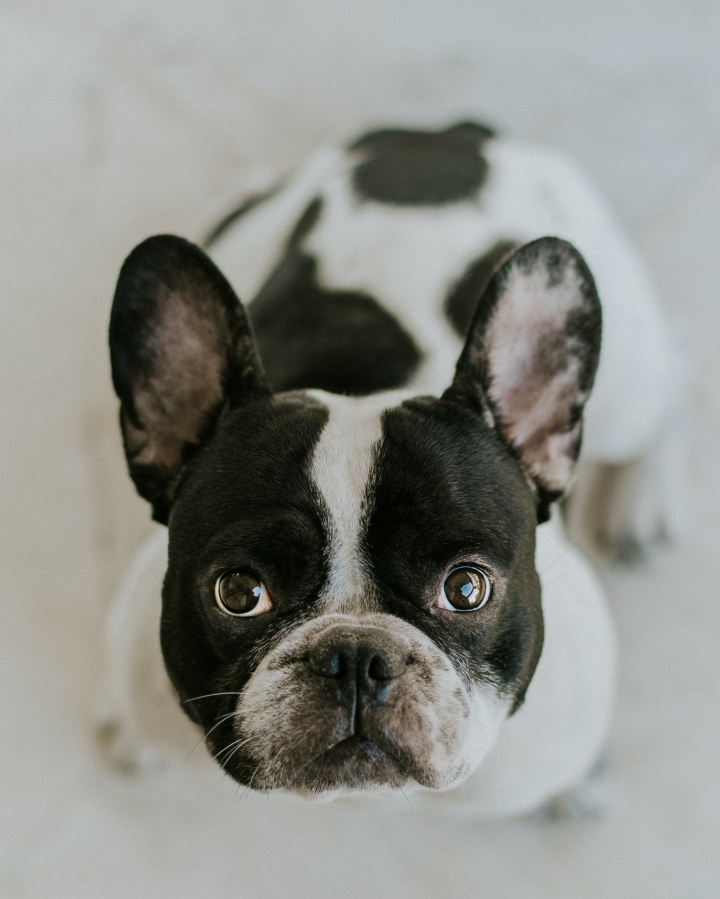 23 Jun

How to Select a French Bulldog Breeder

French bulldogs are the best – they are loving, caring and loyal! Their playful nature and quirky disposition make them an ideal companion to our lives. Since they are also comparatively small in size and are generally affectionate towards kids, they make amazing indoor pets as well. No wonder then, that they one of the most popular dog breeds in Australia!

If you've decided to bring home a French bulldog puppy, expect your days to be more eventful. They provide a lot of joy to everyone living at home and are often the source of a lot of entertainment because of some of their antics. Even when Frenchies sleep, they snore in a unique way which makes them more adorable! However, getting a new Frenchie is also a major life decision. This is because French bulldogs are prone to a lot of health issues.

Frenchies, because of their snub snouts and squashed faces, are a brachycephalic dog breed. This makes them prone to breathing issues such Brachycephalic Airway Syndrome (BAS), which is also sometimes known as Brachycephalic Airway Obstruction Syndrome (BAOS), and Upper Respiratory Tract (URT) infection. Their unique facial structure also makes them prone to other infections and diseases such as conjunctivitis. Hence when one opts to get a French bulldog it is essential to ensure that the Frenchie is in prime health condition and that it has good lineage which would make it less prone to hereditary issues.

A healthy French bulldog will live longer, share happier times with you and your family and will potentially not have as many expenses at the vet. It is therefore vital for you to get your Frenchie from a reputable breeder who has taken immaculate care while breeding and during the birthing of pups. If you do a quick google search, you will find a lot of French bulldog breeders online. This can often lead to confusion and frustration – which is why we have developed this quick guide for you on how to select a French bulldog breeder.

Here's a quick checklist on the things you should ideally consider while deciding on a breeder for French bulldogs.
The Breeder's Facilities
It is very important to check the environment where the puppy would grow up in. Frenchies that grow up in a happy, loving and clean environment are likely to develop a positive attitude and a good nature. An unhealthy environment growing up, often leads to an unhealthy and possibly aggressive pup. Some breeders also keep multiple puppies within a small, confined space. This can lead to the pups having less than adequate room for their overall growth and development. Puppies must be allowed to run around freely and given ample space to nap and laze around.
Additionally, it is a minimum requirement to maintain a healthy and clean surrounding for puppies. If your breeder is hesitant to show you their facilities where the pups are raised, it could possibly be a good indicator to walk away from the breeder. While it is understandable if breeders are hesitant to allow home visits, they should generally be okay to show you the puppies and their facilities via FaceTime or any other video calling interface.
The Breeder's Online Presence
In today's day and age, it is not uncommon for French bulldog breeders to have social media pages and business profiles online. In fact, if a breeder has a well-designed website and a social media presence with a lot of likes and subscribers, it could be a positive sign. This should give you confidence that your French bulldog breeder is willing to invest time and money to develop their business and bring it online. However, if the breeder's website lists pets as commodities, with individual puppies and their prices, and offers shipping, it is a good sign that they do not understand how breeding works. Puppies cannot be bought and sold like items of clothing!
Additionally, if the breeder has a brand new Facebook profile with not a lot of other connections to their page, it may indicate the presence of a scammer. An authentic breeder would generally take the effort to build their social media presence, make connections with other pages, and update their basic information such as location and contact details. Scammers are also highly likely to have joined your Facebook group recently and would usually make posts in very strange wording. The lack of proper use of English could also be a sign that the scammers are not based in Australia at all and are instead posting from overseas locations.  Breeders that seek to sell puppies at a very cheap rate online and ask for a deposit money to 'book' a French bulldog puppy for you are usually scam artists as well. Stay away from them as much as possible!
The Breeder's Reviews
Breeders of French bulldogs need to develop a goodwill in the community just like any other service or business. This is one reason why they would encourage their clients to leave reviews feedbacks and testimonials on their various social media pages and on platforms such as google. If a breeder has very few or no reviews and testimonials on google, this could be a potential red flag. This would mean that either the breeder is unproven, or that people are simply unwilling to leave them good reviews. Another definite red flag would be very poor reviews given to the breeder. If a lot of people have taken the time and an effort to write negative reviews, it could indicate that the breeder is repeating the same mistake and is unwilling to mend his ways.
As in all things on the internet, there is a possibility that things in reality are not exactly as they appear on the internet. You might consider sending direct messages to a couple of their clients that have left reviews to verify that their review was genuine. This would also give you the opportunity to ask further questions about their experience of dealing with the breeder and help you in making a decision on whether you want to select this breeder or not.
The Breeder's Dam and Sire
Both, the mother of the puppies (dam) and their biological father (sire) should be in a good and healthy condition. They must appear to be clean, active and healthy. Frenchies, like all other dogs inherit genetic and behavioural traits from their parents. You must therefore consider meeting both the dam and the sire to verify their health. This may even give you an idea of how your French bulldog pup may look when he/she grows up.
Breeders must also allow the dam enough recovery time before they decide to bread her again. If the dam has had two pregnancies back to back without much recovery in between, the puppies in the next litter might be affected and may remain underdeveloped in certain cases. This is another thing you might have to enquire about.
The Breeder's Personality
You might wonder why this is a thing you need to consider if you just have to adopt a French bulldog puppy from the breeder. However, you may learn a lot about how the breeder has treated the puppies in the litter so far by how the breeder interacts with you. A breeder who genuinely cares for the dam and puppies will happily answer all your questions and discuss the pup's parents and their biological issues with you. If you have been treated with respect, it is likely the mum and pups were treated with respect too. Venture away from more breeders who are just trying to make a quick sale and are avoiding the queries and concerns you raise.
The Breeder's After Sales Involvement
A breeder who is only concerned with the monetary aspect is one who is probably trying to get rid of the puppies as fast as possible, which is especially true due to the high cost of French bulldog puppies. However, when you are getting your Frenchie, you are going to make the French bulldog a part of your family! It might be important for you consult the breeder after you've brought your Frenchie home to help him/her settle in. With the breeder having taken care of the puppy for the Frenchie's first few days alive, they are likely to know the pup's likes and dislikes. Tips from the breeder on helping your French bulldog settle down could prove to be a vital step in you developing a bond with your Frenchie.
In conclusion, French bulldogs being one of the most popular dog breeds have enticed a lot of people to start breeding Frenchies themselves. However, not all breeders of French bulldogs are reliable, and choosing a Frenchie with a good lineage is paramount for ensuring a good and happy life for the pup. Deciding who you get your French bulldog from is going to impact your foreseeable future… and we hope to have helped you in making a sound choice.
Click to book a consult for your Frenchie